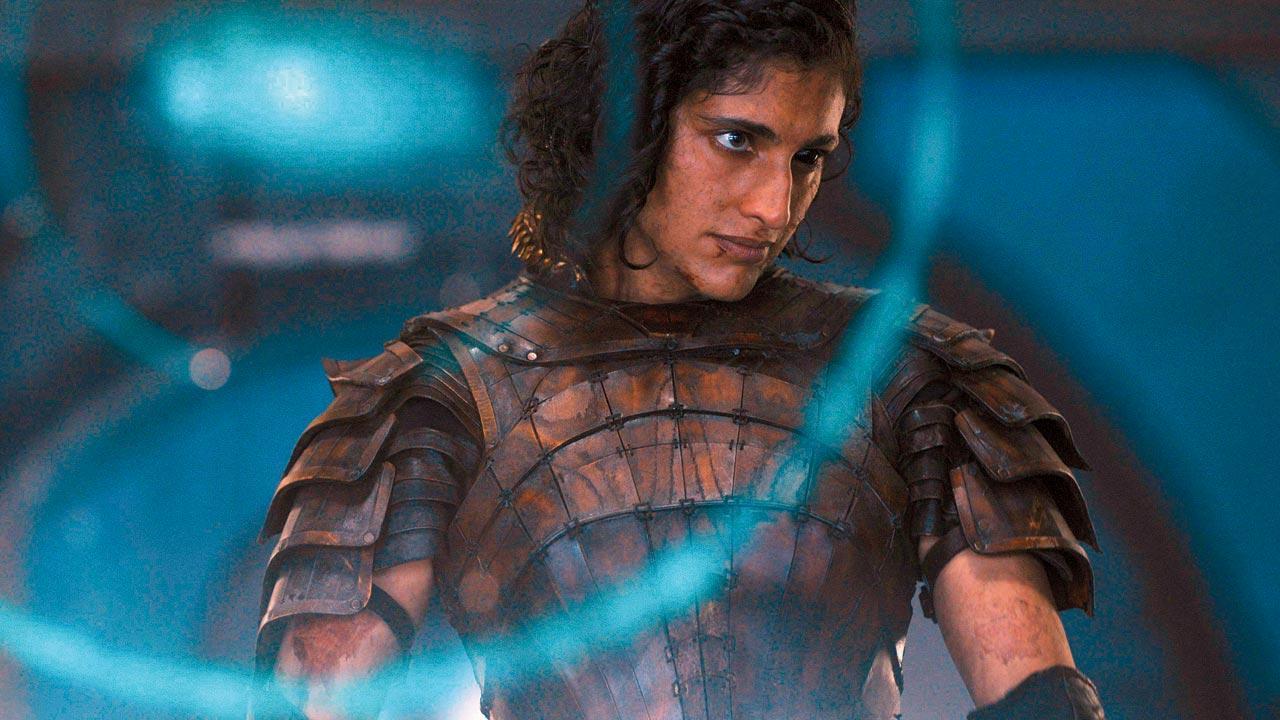 Looking back at the memorable first season of Sacred Games, the actor who truly left a mark was Kubbra Sait as the sassy Cuckoo. Four years since her big break, the actor has made her international debut with Apple TV's new series, Foundation. The magnum opus is a 10-episode saga—based on Isaac Asimov's book series of the same name—that sees Sait as antagonist Phara.
While the feeling of what she has accomplished is yet to fully sink in, Sait says the overpowering emotion is that of growth. "I am the same person I was four years ago. But I am surrounded by people who are rock-solid and root for me. Good work attracts the tribe that propels you to grow," begins the actor, who is rubbing shoulders with Jared Harris and Lee Pace in the sci-fi series.
Casting for the David S Goyer and Josh Friedman-created series was an excruciating process.
Also Read: Kubbra Sait is ready for her upcoming show `Foundation`; see photo
The creators felt an Indian face would be the perfect choice for Phara. "At the end of the first audition, I saw Tess [Joseph, casting agent] smiling. Then came the second round of auditions, for which I was given heavy lines. They were spending so much time and resources on me I felt I had [bagged the part]. But after the audition, David told me, 'You are good, but you don't have it yet.'" It was 45 days before Sait was zeroed in, in February 2020.
Right before the world went into a lockdown, she shot for the series in Ireland. Playing "barbarian" Phara wasn't easy. "Phara has been around such unkindness that she doesn't care about consequences. I hope people will leave Cuckoo behind and remember Phara for a long time. It's not just about being a brown-skinned actor setting milestones, but about enjoying the process of working. The series' writing is intense." Sait lauds the suits at Apple TV for making the show truly inclusive.
"Bollywood not long ago was about good guys, bad guys and pretty girls. But now, narratives have changed. [It's similar] in the West too. It was incredible of David to have the most diverse-looking and speaking actors. Our set had Australian, Spanish and mixed-race actors, and I was there learning from everybody."
Also Read: Watch: Kubbra Sait shares prosthetics video from sci-fi series `Foundation`