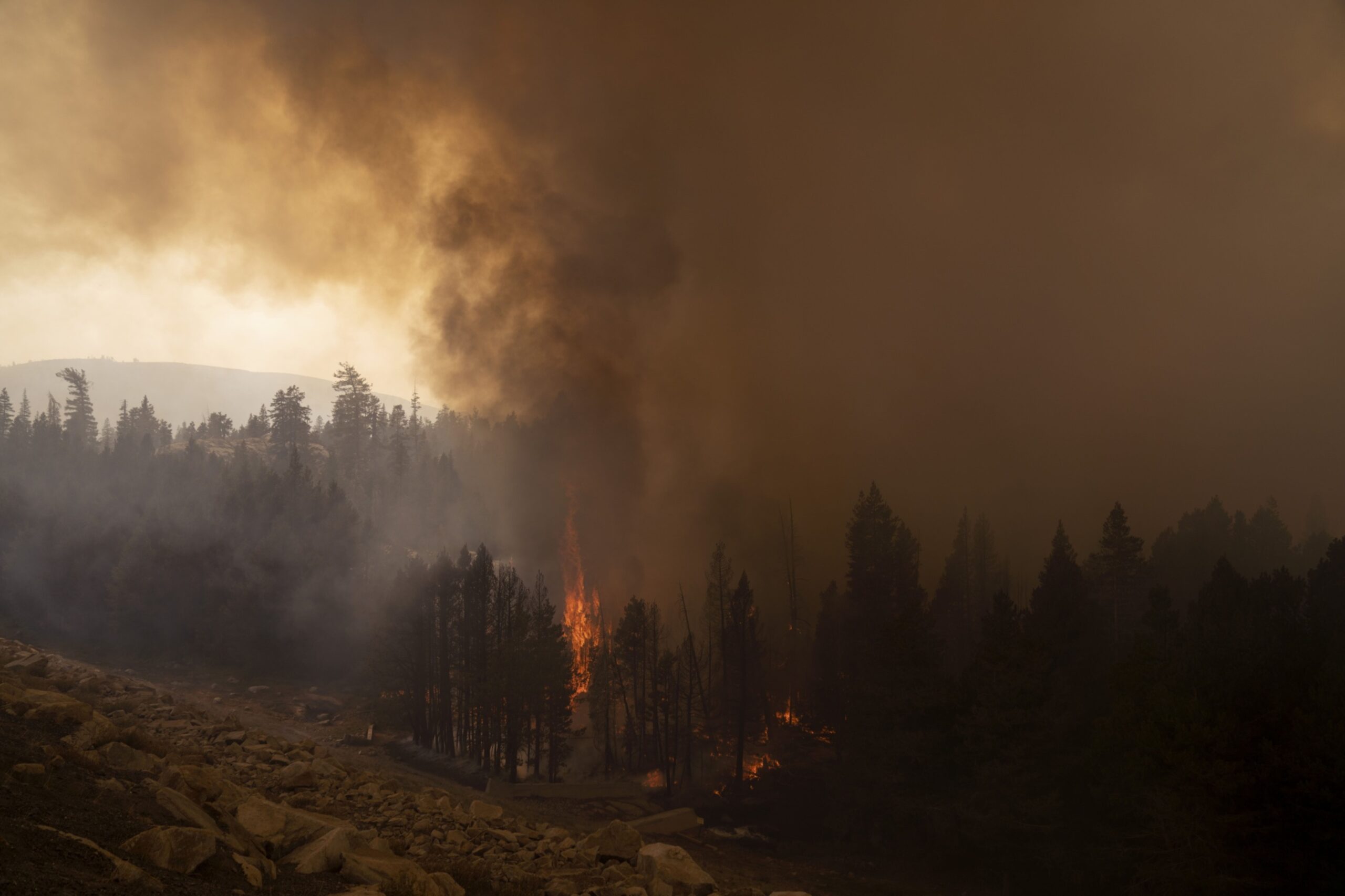 The U.S. has endured 18 major weather and climate disasters so far this year that killed a combined 538 people and inflicted more than $100 billion in damage, according to the National Oceanic and Atmospheric Administration.
The calamities that each cost $1 billion or more included Hurricane Ida, the most-expensive event during the January-to-September period at $60 billion. Ida slammed into Louisiana little more than a month ago before triggering deadly flooding the Northeast. Ongoing wildfires across the West, as well as record-breaking winter storms that dipped as far south Texas are also on the list.
The tally represents the most $1 billion disasters during the first nine months of any year going back to 1980, the agency said. For a complete year, 2020 still tops the chart with an all-time high of 22 events. In addition to the disasters, January through September was the 10th warmest first three quarters on record for the contiguous U.S.
Photograph: Fire burns through trees during the Caldor Fire in Kirkwood, California, U.S., on Friday, Sept. 3, 2021. The Caldor Fire ignited on Aug. 14 and has burned at least 221,775 acres, or more than 347 square miles, as of Oct. 6, 2021, when it was 93% contained, according to the U.S. Forest Service. Photo credit: Eric Thayer/Bloomberg.
Copyright 2021 Bloomberg.
Topics
USA
Was this article valuable?
Here are more articles you may enjoy.
The most important insurance news,in your inbox every business day.
Get the insurance industry's trusted newsletter